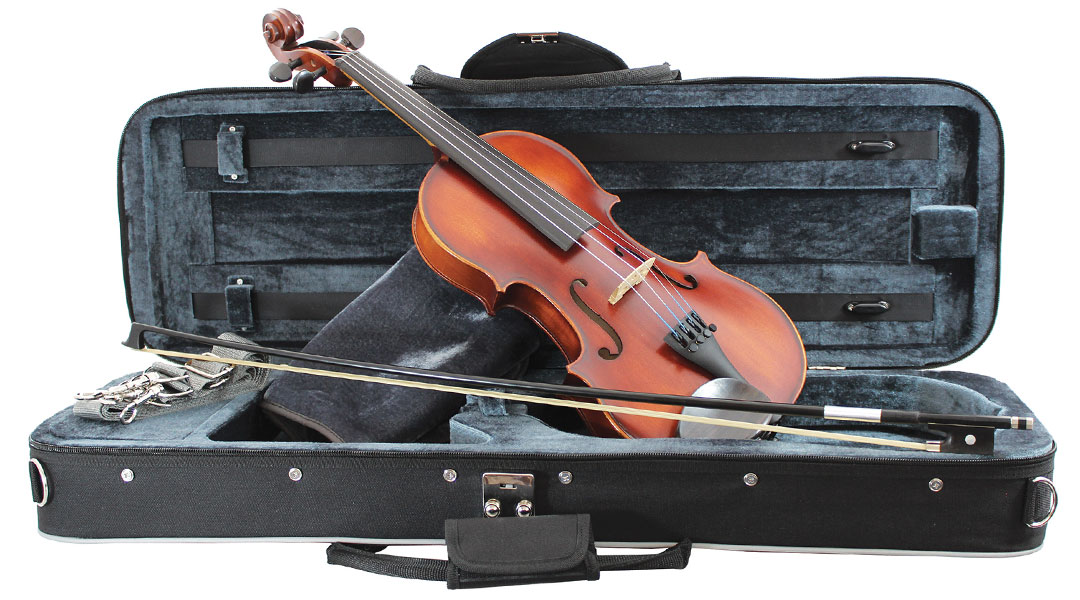 The Primavera 200 Antiqued Violin Outfit. VF050
The Award Winning Primavera 200 has been taken to a new level. By reworking the varnish to create a hand-finished look, the Primavera 200 Antiqued has the appearance and feel of a much more expensive instrument. Presented in a new onlong case & partnered with our popular composite bow.
Case NEW DESIGN. Stylish red panel with quarter moon fluorescent detailing. Stitched Primavera logo. Oblong case also available separately.
The Primavera™ 200 Range: Violin, Viola & Cello
---
The Primavera 200 is the definitive student outfit. A popular and trusted choice. The violin outfits have further been enhanced with distinctive new cases.
Particularly popular for education hire with durability built in by design: Featuring ebony fittings throughout and a 'student proof' composite bow. Voted by music shops as the MIA Best Bowed Instrument 2013 & 2014.
Direct Links to Full Instrument Range