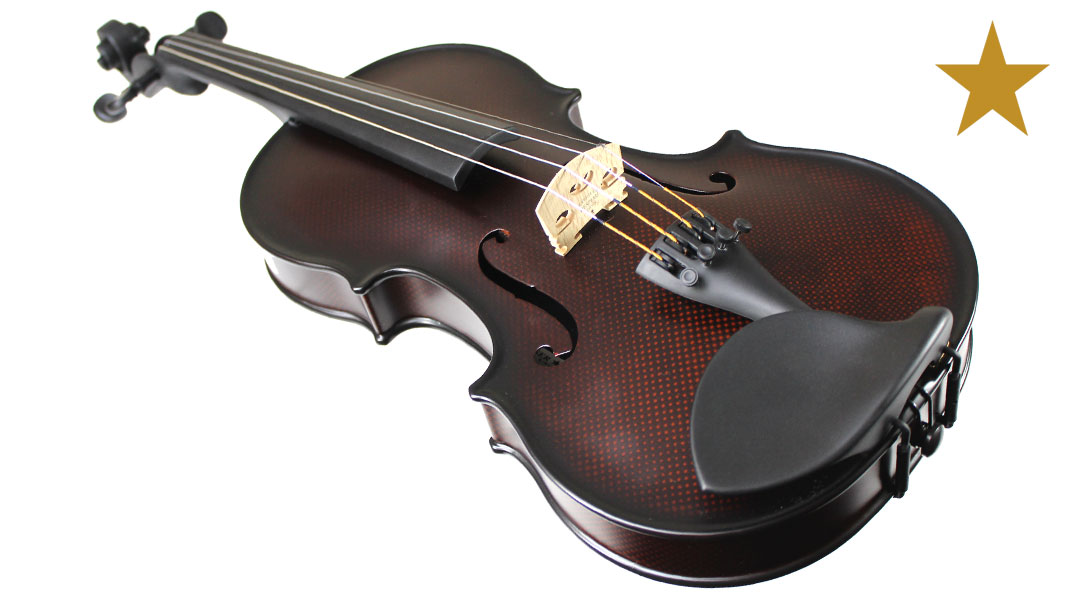 Glasser Carbon Composite Violin. VI050 –4/4
'Glasser Bows has long been a world leader in developing advanced products with the use of composite materials. Glasser Carbon Composite instruments are the latest development. Built to last, they look and sound great. Glasser's patent pending design makes for an instrument with a wonderful tonal quality with durability most instruments will never match.' GlasserBows
Supplied fitted with Larsen Strings Original violin set.
Fitted with Planetary pegs by Glasser. Internally geared precision tuning.
Composite Glasser tailpiece with fine tuners.
Ideal for pairing with a David Gage 'Realist' pickup. Composite allows easier EQ for amplification than wood.
More low maintenance, durable, robust and less susceptible to humidity and other ambient conditions.

Direct Links to Full Instrument Range