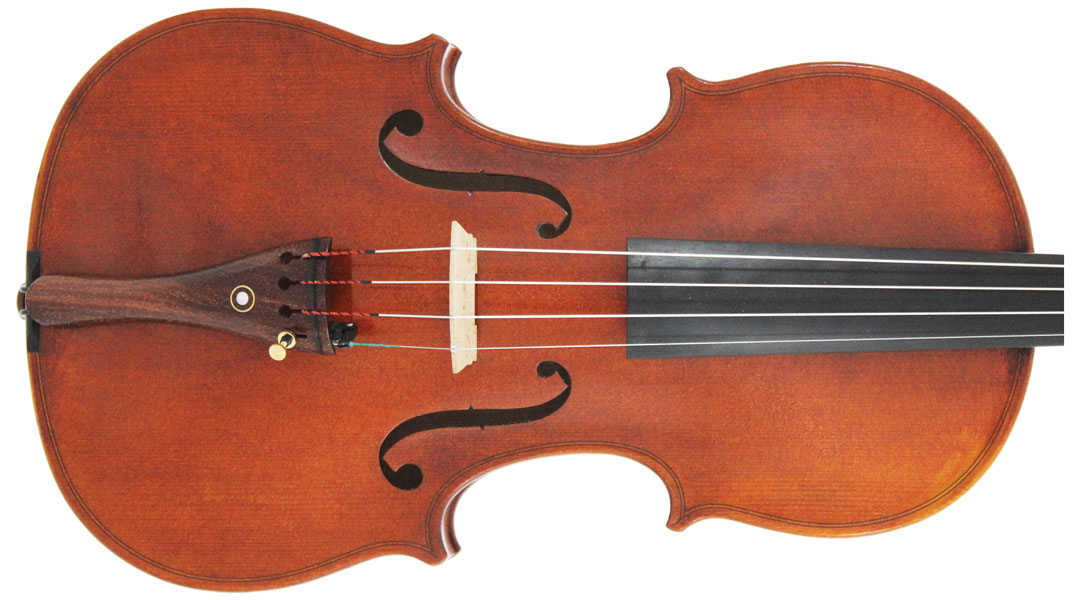 Made in England. Each instrument is individually labelled and is accompanied by a hand written Certificate of Authenticity, bearing photographs of the instrument.
We are pleased to have now completed our 200th Edition instrument from The Wessex Violin Company. The British Made Wessex Series as played in the United Kingdom, Ireland, France, Denmark, Israel, Hong Kong, Singapore, Japan & Taiwan.
The Double Century from Wessex Violins. See the PDF
The Wessex Violin Co.
Building upon a tradition of English workshop craftsmanship lost since the middle of the last century. The United Kingdom can boast some of the finest individual makers in the world today and celebrates a history of excellence as epitomised by the tradition of the Newark School. Model XV Violin: Our first pattern in the Wessex Series.
These instruments are made from selected materials and have a robust sound. Featuring quality ebony, rosewood or boxwood fittings in French or English pattern. Despiau 'two tree' bridge fitted as standard.
The Body: Back in two pieces of figured Balkan maple with ribs and scroll in a similar wood. The table in two pieces of Bavarian spruce of narrow/medium-narrow grain. Varnish typically of a rich chestnut brown on a gold ground.
Typical measurements: LOB 356mm, UB 167mm, MB 117mm & LB 207mm
Direct Links to Full Instrument Range