Eastman Hybrid Cello Case - New for December 2022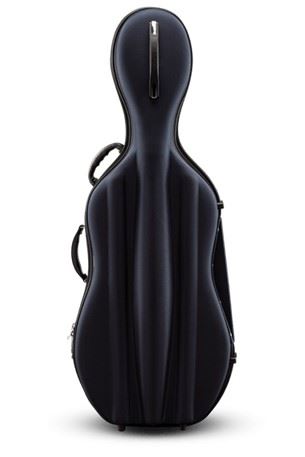 CC008 Eastman Hybrid Cello Case – due  December 2022
The Eastman Hybrid Cello case is made from compressed foam and offers the protection of a case with the affordability of a bag. Fabric-covered and contoured to the cello's shape, our hybrid cases fill the gap between case and bag.
Available in 4/4 to 1/2 sizes, without wheels and in a choice of three colours, Black, Blue or Red.
Features: YKK zipper, 3 exterior handles, 2 bow holders, Accessory/Sheet Music pouch, Adjustable buckle neck strap, Backpack straps
Weight: 4.2kg
CC010 Semi-Rigid Cello Case
Semi-rigid, high-density foam construction
Semi-Rigid: Offering greater impact protection than a bag. Two internal bow holders, rucksack straps and a durable sure grip handle.
Weights & Sizes:
3/4: 3.5 Kg 1/2: 2.75 Kg 1/4: 2.5 Kg
IMPORTANT NOTE – Unfortunately the factory that makes these cases for us has closed down and we are unable to obtain further supplies of this case. We do still have some stock available as shown, but will not receive any more stock of these cases.
We have sourced an alternative case, being the CC008 EASTMAN HYBRID CELLO CASE  – We have these on order and are expecting stock to arrive circa  December 2022.
CC005/09 Primavera Cello Bags
Featuring High-Vis safety styling, carry straps, bow & accessory pockets.
CC005 Size 4/4 to 1/8
11mm thickness. Supplied with 90, 100 & 200 cello outfits.
CC009 Size 4/4 to 1/2
12 or 22mm thickness.
Westbury Bass Bag BC001/2/3
With or without wheels option. Please also see bass wheels option in accessories section.
EIGHT Carrying Handles. Single carrying strap. Endpin, music & rosin pockets. With wheels option available.
BC001 12mm (4/4-1/8)
BC002 22mm (4/4-1/2)
Weight: 4.84 Kg
BC003 22mm (4/4-3/4) With wheels 4.94 Kg