Magnacore® Cello
Larsen Magnacore®
The Magnacore® A and D are made on a solid steel core and wound with high quality precision rolled flat wire. The medium tension strings are designed for a perfect fit with our Magnacore® G and C medium strings whilst the strong combination has been developed to complement our Magnacore® G and C strong.
L334-21
Magnacore Cello A
L334-22
Magnacore Cello D
L334-23
Magnacore Cello G
L334-24
Magnacore Cello C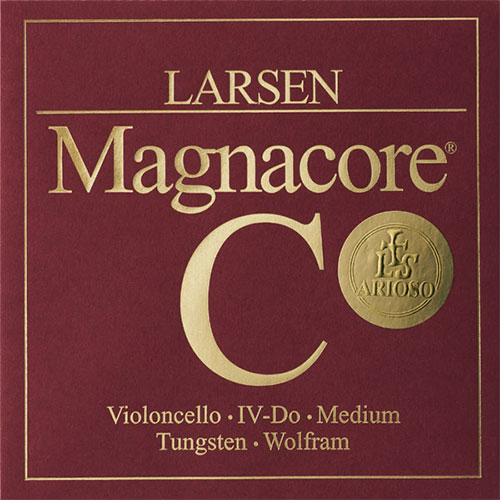 Magnacore® Arioso
Larsen Strings of Denmark
Some of the best thing in life happen by chance. A seemingly insignificant conversation and coincidence of events that ended with a simple question:
"Can you make me a cello A string?"
The answer was anything but simple but that chance remark led to the creation of Larsen Strings. Combining practical, creative, musicianship with the experimentation of an enquiring technical mind the Larsen cello A was successfully delivered from the Larsen family garage and the Larsen family of strings began to grow along with the realisation:
That although some of the best things happen by chance we can make them truly remarkable by design.